What do you need with your small business security system in Lexington?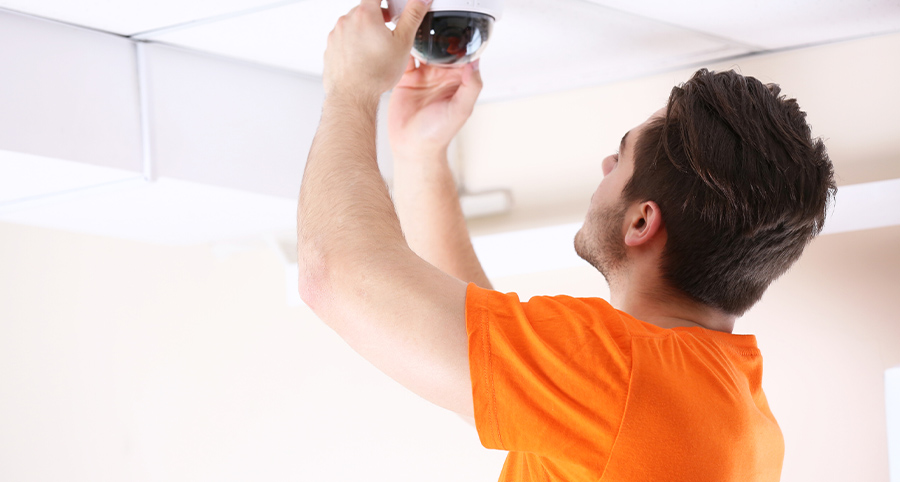 You've put in a great deal of effort to get your small business to where it is today. Now you need to keep it secure. Components such as video cameras, round-the-clock monitoring, and safety alarms will go a long way to safeguard you against the varied hazards you might come across. Even though your company is unique, there are some important devices that all small business security systems in Lexington need to have. Find out what they are and how they can benefit you.
Video surveillance is critical for your Lexington business
As a smart business owner, you need to plan ahead to fend off loss from various dubious behaviors like vandalism, theft, and shoplifting. By using inside and outside surveillance, you'll have the chance to observe shoppers, employees, and crucial spots like entrances and points of purchase 24-hours a day. You not only will have the capability to videotape unscrupulous actions, you'll have the chance to stop it from transpiring at all.
Knowing that no thief desires to be seen on tape, surveillance systems are great tools for eliminating criminal activity. Tools like the Vivint Outdoor Camera Pro even have the ability to proactively deter crime. Here's how this valuable camera can benefit your business:
Smart Deter: The camera will inform burglars they've been spotted by giving a loud alarm and flashing a red, LED circle around the lens.
Vibrant imaging: You can see definitively what's occurring with high-definition, wide-screen viewing, and night vision functionality.
Cell phone access and updates: Whenever something takes place at your company, you ought to know immediately. When using this Vivint video camera with the intuitive Vivint app, you will obtain instant alerts and check real-time or recorded images right from your smartphone.
Install entrypoint sensors and motion detection equipment
Your security cameras may be sufficient to deter burglars but you'll still need a secondary line of defense if a robbery takes place. Entryway sensors, motion detectors, and glass break sensors will safeguard your most at risk entry points. If a sensor is triggered, you and your round-the clock monitoring specialists will be warned instantly.
Your small business security system in Lexington needs safety alarms and 24-hour monitoring
The staff and customers of your establishment have to be protected along with your valuable belongings. If an event like a flood or fire occurs, you need to have an alarm in position that not only alerts occupants swiftly but also reaches out to you and your monitoring professionals. Vivint's smart flood, smoke, and carbon monoxide detectors will help minimize danger and injury while getting first responders to your property promptly.
Lexington smart locks are ideal for many businesses
Would you like to know who's coming to or departing your place of business? Do you need to restrict access to certain rooms? Smart entry locks provide that functionality. You can even have notifications dispatched directly to your smartphone and lock or unlock doors with the Vivint app.
Request small business security systems in Lexington
A diverse Vivint security configuration with round-the-clock monitoring, smartphone accessibility, and a complete range of smart devices is one of the best things you can do to shield your business. And you'll reap the rewards of a skilled installation that makes sure all implements are connected correctly and operating as expected. Contact (859) 203-1366 or submit the ensuing form to start on your custom-tailored business security system.
Areas Served Around Lexington By Smart Security Specialists Your Local Vivint Authorized Dealer